Cometa,
Business management
Software.
Suitable for small and large companies, it organizes and simplifies the management of employees and activities, increasing quality and performance.
Cometa,
accuracy and efficiency essential for
Dedicated features
for company staff
Each employee can fill in their own monthly timesheet and leave and permission requests. He can also enter his own expense reports, document them and request the related reimbursements.
Dedicated features
for Project Managers
Orders and tasks can be managed by assigning them to the company staff and monitoring the progress. It's also easy to share notes and documentation with the project team and the client.
Dedicated features
for Business Administrator
All the activities carried out on orders can be constantly monitored and documented with reports and analysis tools, to recognize and anticipate any critical issues.
Dedicated features
for Management
Sensitive business data such as revenues, costs, employees productivity can be measured and evaluated. Thanks to these indicators it will be possible to modulate and adapt your business strategy as well.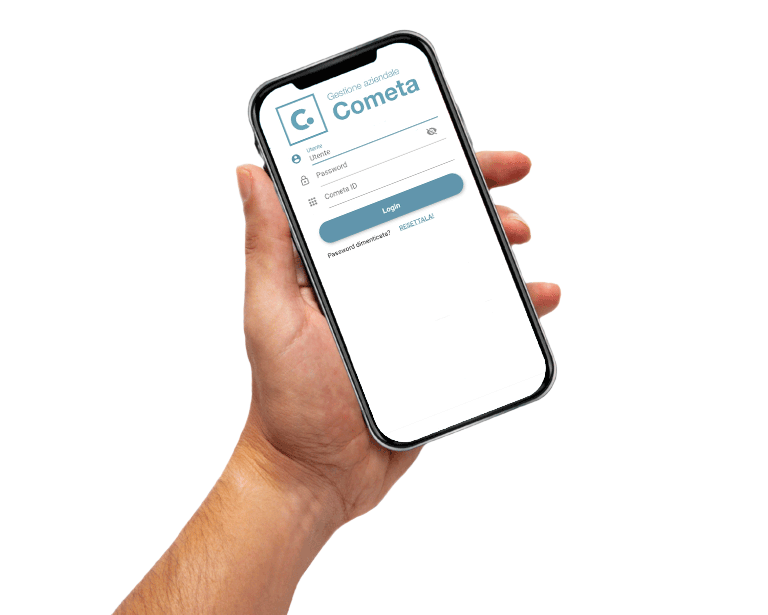 Cometa becomes a mobile application.
The smart way of doing business
Your business at your fingertips …
or rather at your smartphone!
Cometa is currently used by